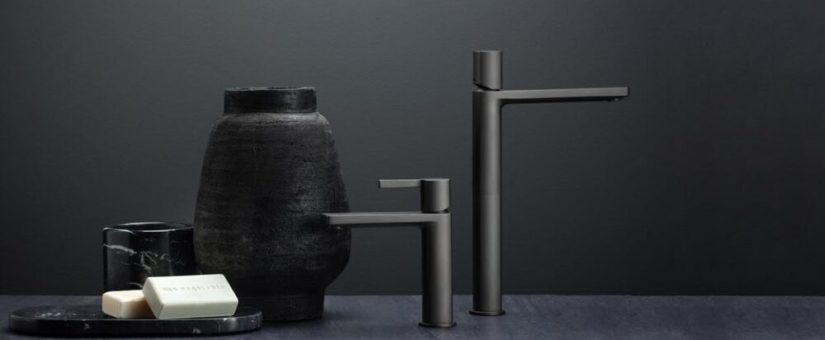 Como taps? Chrome plating taps: from brushed stainless steel to opaque taps, here are the latest trends
Como taps?
In bathroom furnishings, an essential, and not always simple, component is the choice of taps and related accessories. The taps, especially in recent years, have been proposing new avant-garde trends, especially in terms of colors and finishes.
While once the focus was mainly on the different shapes, today the indecision often falls on the chrome plating. Several brands such as Ritmonio, Teorema and Frisone offer many innovative colors, making the mixers a real component of bathroom furniture capable of creating harmony with the finishes of the room.
A timeless and versatile choice is certainly stainless steel, historically used in its glossy version, its most recent brushed stainless steel finish blends perfectly with any room and is appreciated by many for its resistance to rust and corrosive phenomena.
Industrial style in Pavintelvi Argegno Como
As we have said, there are many colors, styles and finishes. The black chrome plating, as well as the matte taps, recalls the industrial style and some New York lofts.
Often made of brushed black stainless steel, the mixer with black chrome plating on a white furniture is able to give elegance and class. The same effect, they are also able to give it chrome plating in: gold, rose gold or gunmetal. The brass or chromed copper mixers are perfect for those who prefer a vintage or rustic style.
The innovation does not only concern the taps but also the mixing levers which in some exclusive collections are enriched with natural details such as stone, concrete, wood and marble.
What brands like Ritmonio, Teorema and Frisone do with the new chrome plating of the mixers is to seek a new balance between form, style and functionality.
Are you looking for "Como taps" "chrome taps" "black chrome taps"?
Pavintelvi Como sells taps, mixers, shower trays and other accessories of the aforementioned brands. Thanks to our in-depth knowledge in the sector we will be able to advise you on the right shape and chrome plating in perfect harmony with your environment.
Contact us with confidence.
Follow us on Facebook